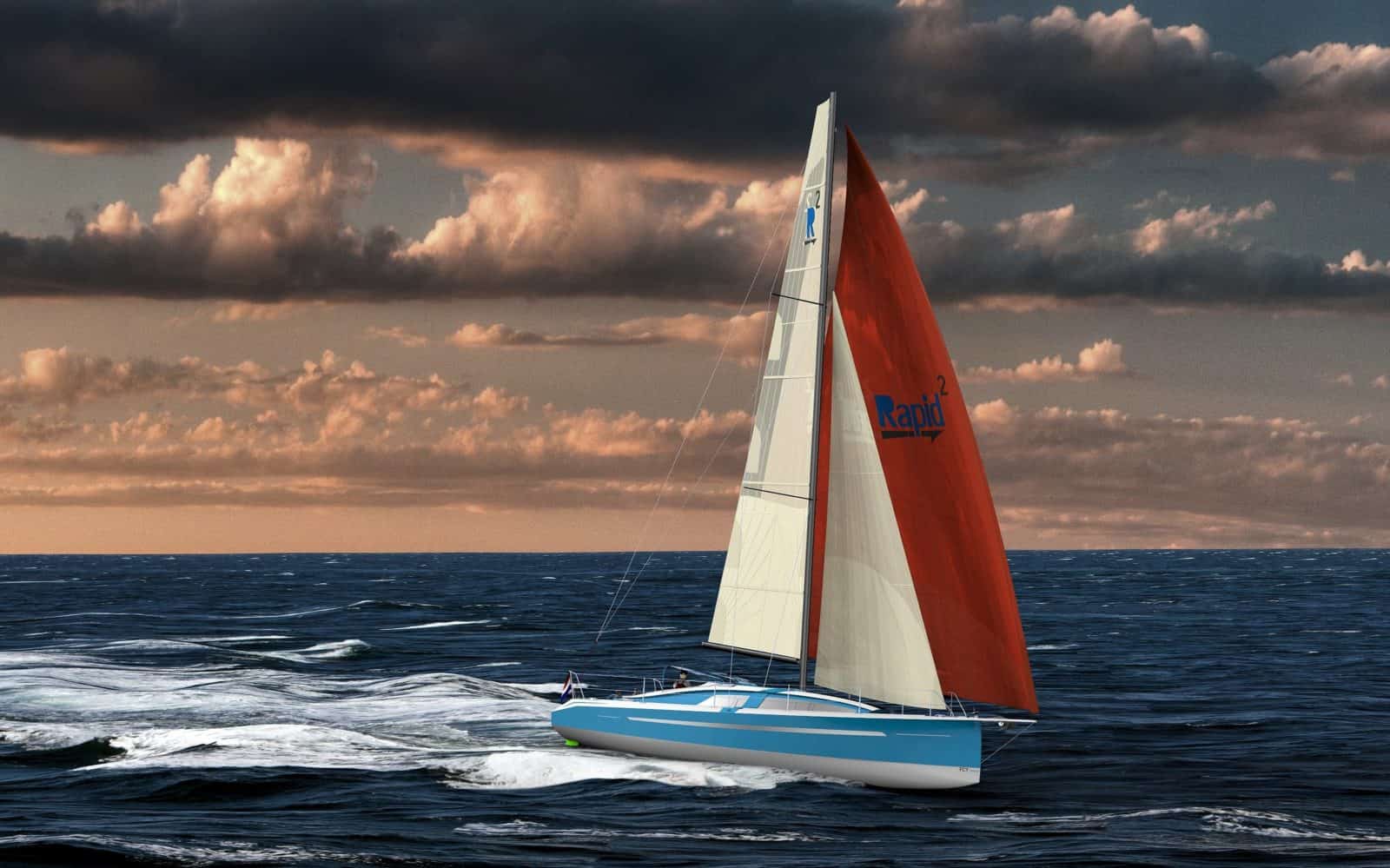 LOA: 12,19 m Length hull: 10,85 m LWL: 10,63 m Beam: 4,10 m Draught: 2,50 / 0,8 m Light displacement: 4,25 Ton
Ballast: 1,6 T (38%) Standard sail area: 82 m² (mainsail with 3 reefs + solent) mainsail 46 m2, solent 36 m2, and gennaker 79 m2
Rapid 2 is the smallest member of the exceptional Rapid type of sailing yachts.
The sturdy Rapid serie are based on the Class40 regatta boats with a wrapped composite hull and deck construction of 3D curved foam, glass and vinylester.
The lightweight and broad beam hull, together with a 2,50 m deep, rectractable bulbkeel give these boats plenty of sailpower for fast crossings and daytrips.
Because of the retractable keel, shallow (and thus) calm harbors, waterways and coastal areas are within reach for a quite and carefree spending of the night.
The revolutionary lay-out of the well protecting cockpit and the sliding sprayhood make the boat suitable for shorthanded sailing with impressive speeds, also in
heavier weather when wanted or by chance.
The Rapid 2 however is not specifically designed and build as a racing yacht, but as a fast family-cruiser. Therefore a lot of attention has been given to the different interior lay-outs, where practical solutions, up to date constructions and an attractive atmosphere were the leading objectives during the design.