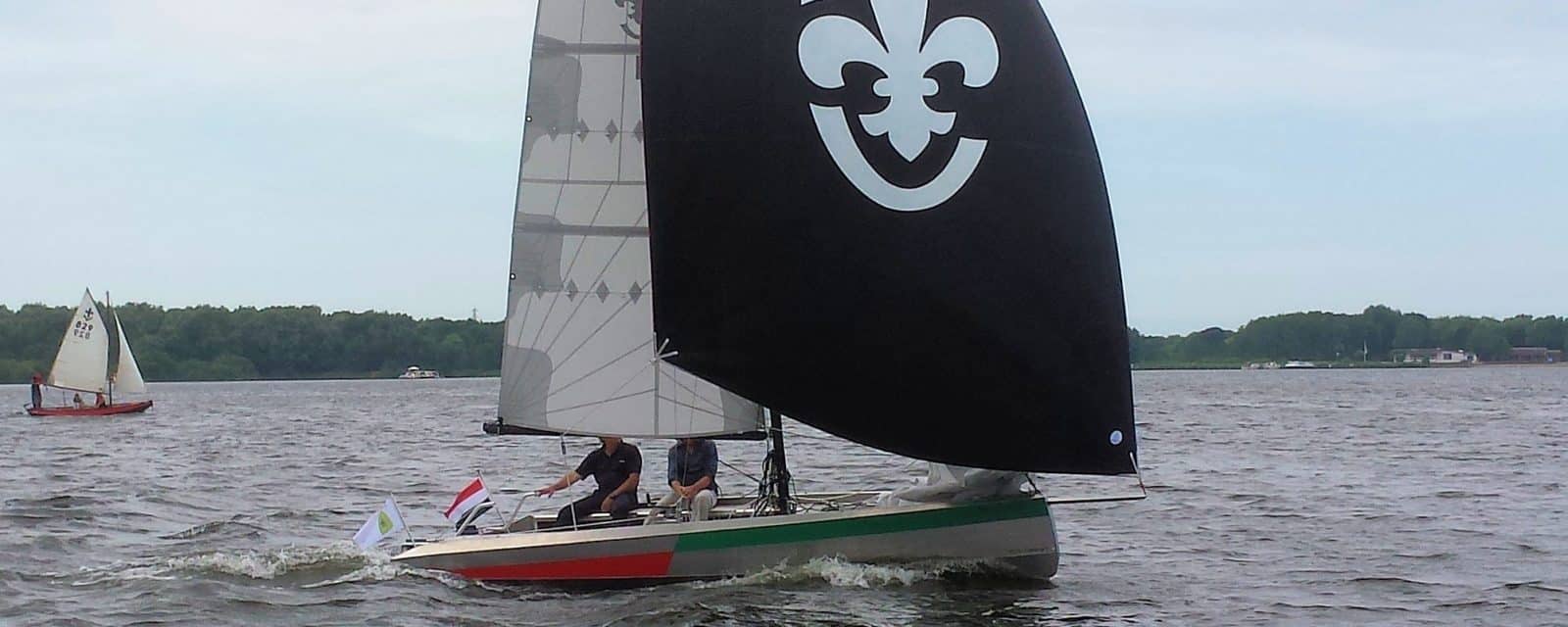 Length 5,60m    Beam 2,20m    Draft 0,16/1,09m    Displacement 550 kg    Sailarea 18,0 m2
The aluminium LelieClass 560 has been designed and build as a replacement or addition to the 65 years old lelievlet and even older lelieschouw used by the Sea scouts mainly in The Netherlands. The lelievlet, being an altered steel tender boat for inland barges, has a very poor sailing performance. The lelievlet and lelieschouw are
heavy to use for the younger ones, are not self-draining and asks a lot of dirty maintainance work every winter.
Corrosion sensitive construction parts, such as the centreboard trunk, are replaced every 10 years or so, which eats even more valuable time, energy and financial means away. All of these issues giving the Sea scouts a hard time to keep their members when they grow older.
The 500 kg LelieClass 560 is a modern lined, robust and maintainance free real sailing boat, without being 'nervous' or 'rocking sensitive', outperforming the lelievlet, lelieschouw and other small boats in all areas.
When planing at 9 knots using the optional genaker, sailors of the LelieClass (and other boats) will be astonished and smiling all over.
Primarely the LelieClass is a sailing boat, but can also be rowed and sculledwith the aluminium oars and is, with a collapsable mast, the modern tarpaulin and a draft of 16 cm with the centreboard and rudders up, ideal for overnight hiking adventures. With long-lasting head winds in small channels, an outboard motor can be directly attached onto the double walled transom without any extra provisions.
For more detailed information, see also www.lelieclass.nl or facebook #lelieclass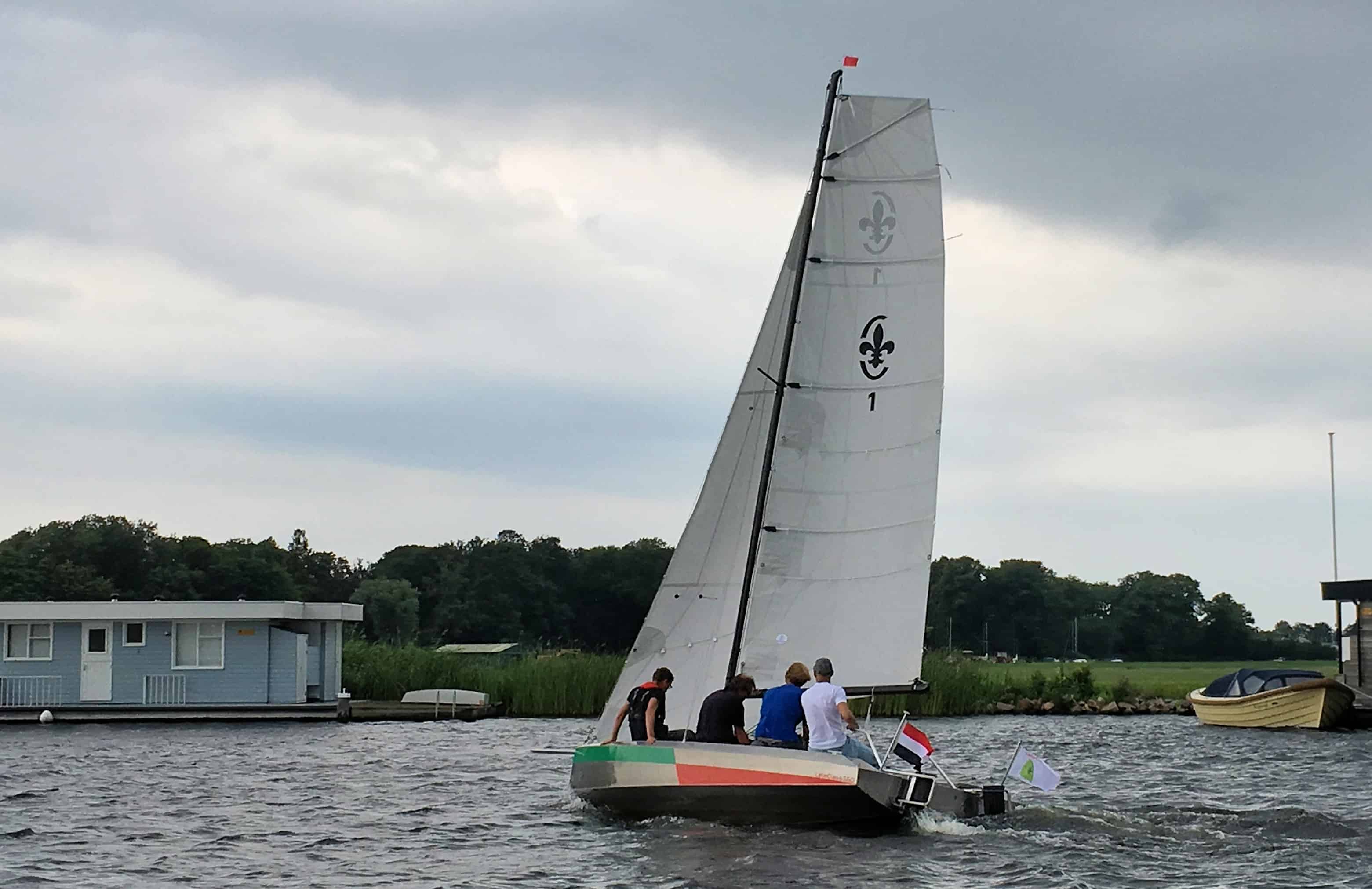 more information about the Lelieclass visit LelieClass Yachts