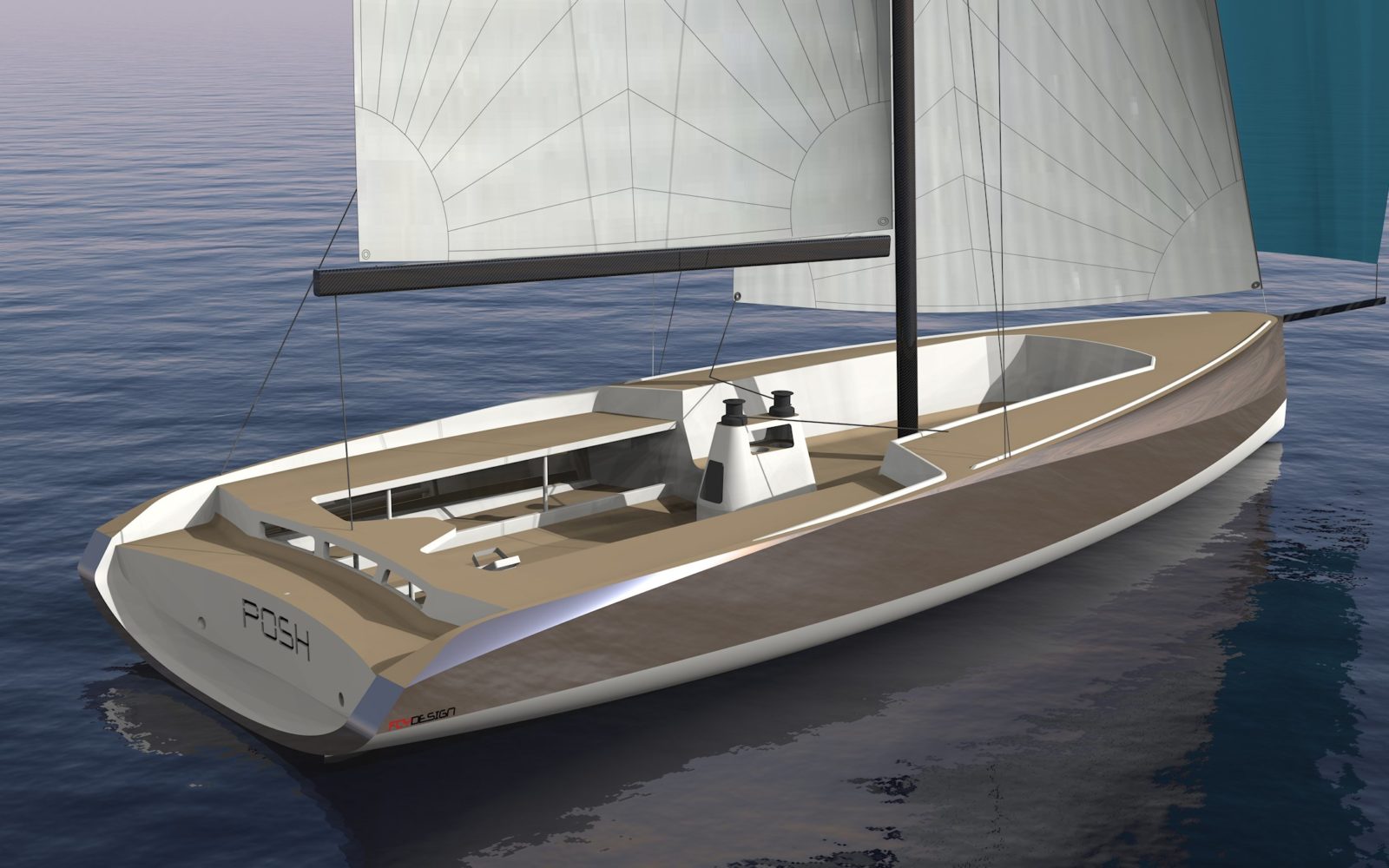 As for the 12,19 m 'Kong', the 6,60 m Posh is also characterised bij the FCY Design developed 'X-sheered' hull and equipped with a flaired foreship to reduce spray on deck.
With a self draining cockpit, her integrated swimming platform and remarkable
efficient decklay-out, she is really a one of a kind small daysailer.
The rudders can be controlled by one of the helmsman legs to sail her easy on your own, having both hands free for sheet handling.
The cockpit is divided in 2; the aft part for sailing activities and the forward part as a relaxing- or storage area. The 2 sheet winches are placed on a central pedestral to be able to handle the staysail and gennaker sheets sitting on either sides of the boat.
The pedestral having a dedicated space for for instance (filled) coffee cups or beer bottles.
However the boat can be pushed hard for extreme sailing due the large sailarea and deep retractable finkeel with lead bulb.
Main Dimensions:
| | | |
| --- | --- | --- |
| Hull length | 6,60 m | 21′ 5″ |
| Hull beam | 2,4 m | 10′ 2″ |
| Draft | 1,50 m | 5′ 2″ |
| Deep keel up | 0,60 m | 1′ 11″ |
| Light weight (incl. ballast) | 650 kg |   |
| Sail area standard | 30 m² |   |
| Down wind  sail area | 73 m² |   |
| CE-category | C |   |