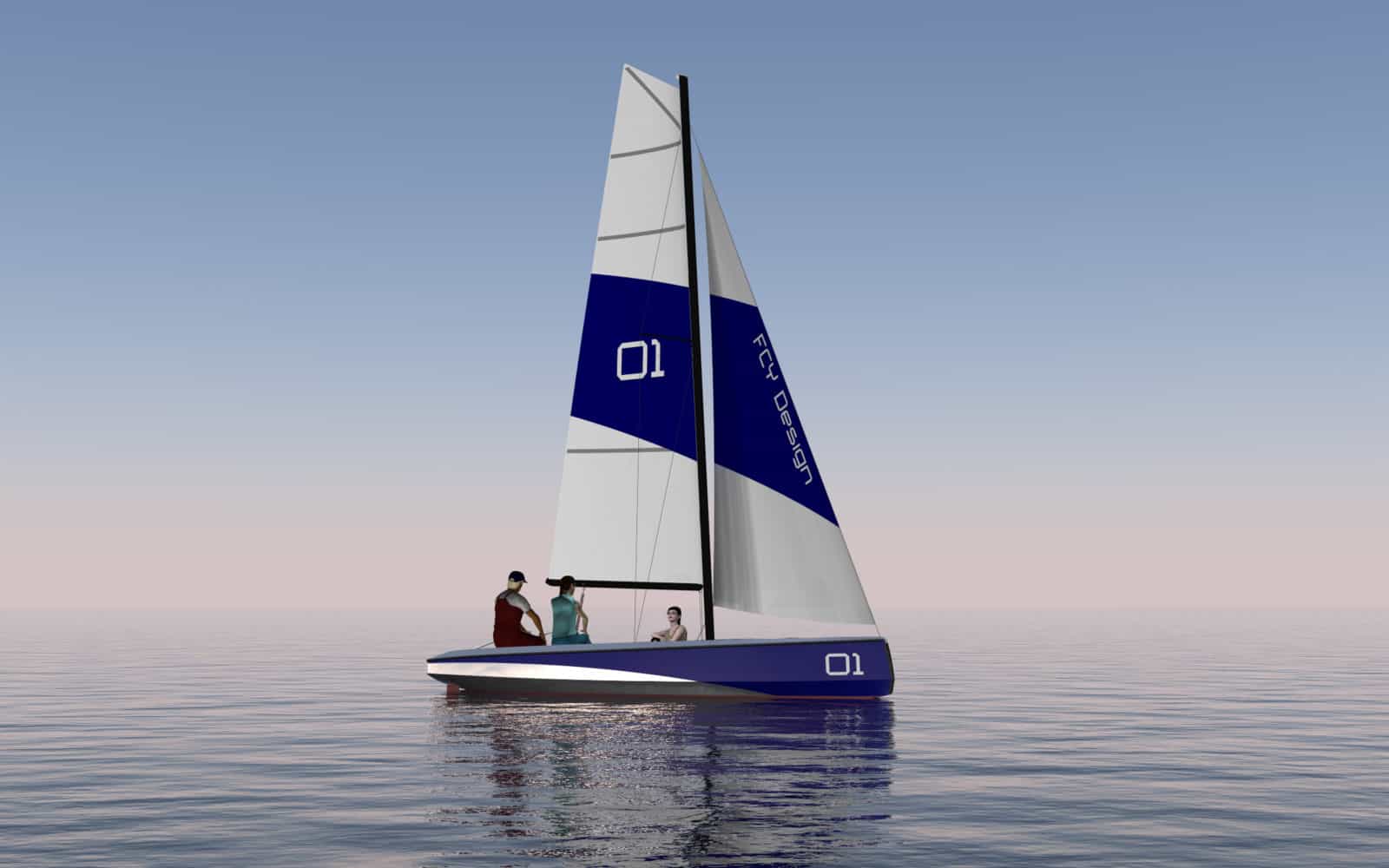 New rental- or sailing school boat
Length 5,90 m Beam 2,26 m Draft 0,85 m Sail area 18 m2
Modern – fast – spacious – Easy to sail – comfortable – self draining – Material aluminium or GRP
HappY is based on the LelieClass but especially designed for the sailteaching-, charter- and consumer market.
She offers an exciting defiant approach to sailing in comparison with the existing fleet in her class for the beginner-as well as for the experienced sailor.
Not the boat defines the limits, but the user does.
With a hull length of 5,90 m and the fixed keel and rudders, the HappY has a modern distinctive design, based onspectacular broad beamed french regatta boats like the Mini 650 and Class40.
She is evenso straight forward equipped, easy to use, fast and maintainance free. For her dimensions and weight, the HappY is extrodinary stable, unsinkable and self righting giving her crew confidence to push the boat if they like to.
Made out of seawater resistance aluminium alloy, she has a fast draining cockpit and a lot of dry storage capacity under the longitudinal benches. The square-head mainsail, staysail and optional genaker gives the boat a high speed potential and a modern and exclusive look, which will attract the attention of all sailsport lovers around.