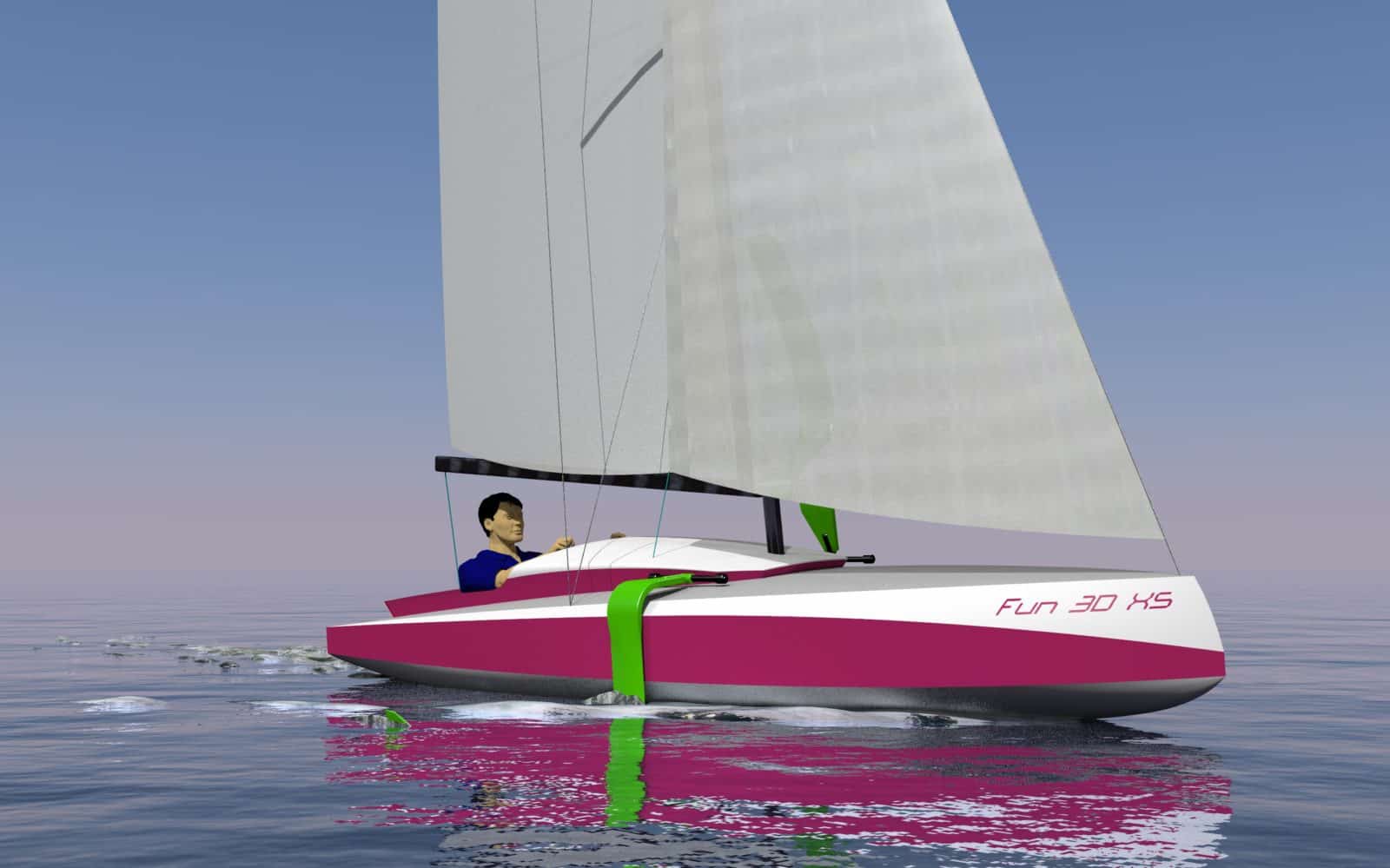 Length 4,0 m – Beam 1,70 m -Lifting keel – Foils
The Class 4.0 one-person sailing boats are a statement world-wide. However the design is based on the early 20th century regatta boats such as the J's and others. Small deep heavy ballasted hulls with large overhanging sterns and bows were the rule.
As FCY Design we felt, that the time has come to create a modern alternative. The broad beam canoe hull, equipped with a deep bulb keel, hinged and adjustable foils, will be partially lifted out of the water and gives the helmsman an exciting fast ride.
Still in the engineering fase, the boat will be equipped with a feet-steering system and a hinged steering seat allowing the helmsman to move to the windward or leeward side when needed or wanted. Follow the developments around this exciting concept on the FCY Design site !